Family Portrait Giveaway Participants
Get $100 Towards Your Family Portraits!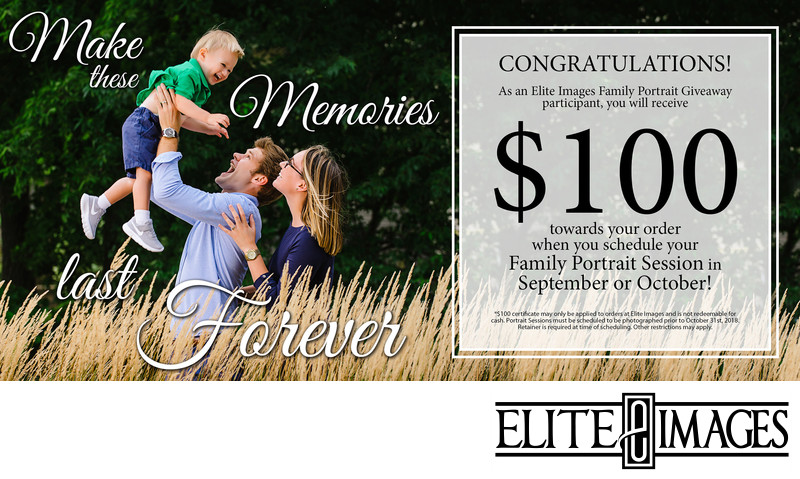 Thank you so much for participating in our Family Portrait Giveaway!
We were blown away with the incredible response and all of the beautiful stories from amazing families like yours. To show our appreciation, we'd love to give you a $100 certificate to use towards any products or packages when you schedule your family portraits for October! This gift is exclusive to participants of the Family Portrait Giveaway. We are also currently offering 50% off Family Sessions, so now is the perfect time to take advantage of two specials at once!
Here's how you can take advantage of the special offer:
Step 1: Call Elite Images at 563.583.9369
Step 2: Schedule your Family Portraits for October and mention that you participated in the Family Portrait Giveaway
Step 3: That's it! We'll verify your participation and credit $100 towards your order. All that's left for you to do is get photographed and enjoy the savings!
*Session fee and retainer due at time of scheduling. Offer ends October 31st, 2018.
Other resources for Families...