Senior Portrait Sale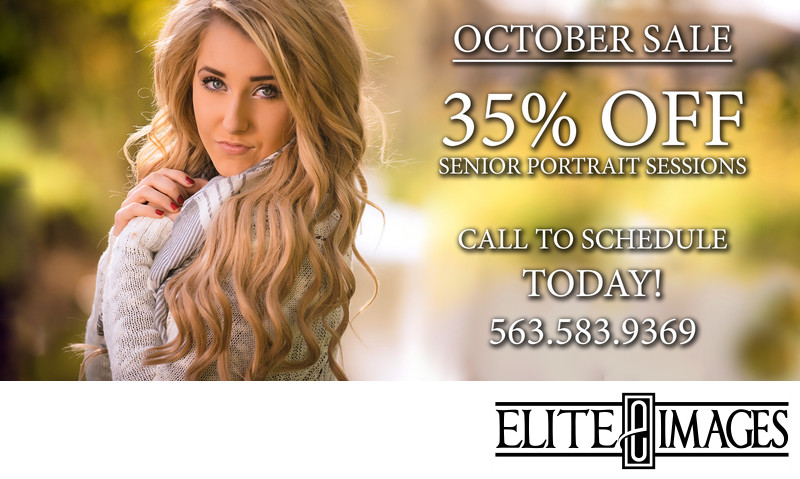 Get 35% OFF Senior Portrait Sessions When You Schedule In OCTOBER!
Fall colors are here! And Yearbook deadlines are just around the corner! So now through October 31st, SAVE 35% on your Senior Portrait Session! Our sales and the beautiful fall colores won't be around for long, so be sure to get in before they're gone!
Ready to take advantage of this special offer? Or have a few questions first? Fill out the form below and we'll be in contact with more information! Or give us a call at 563.583.9369 and we'd be happy to help!
CONTACT US
*Special offer not available for "Your Senior Story" sessions
*Retainer due at time of scheduling.