Senior Portrait Sale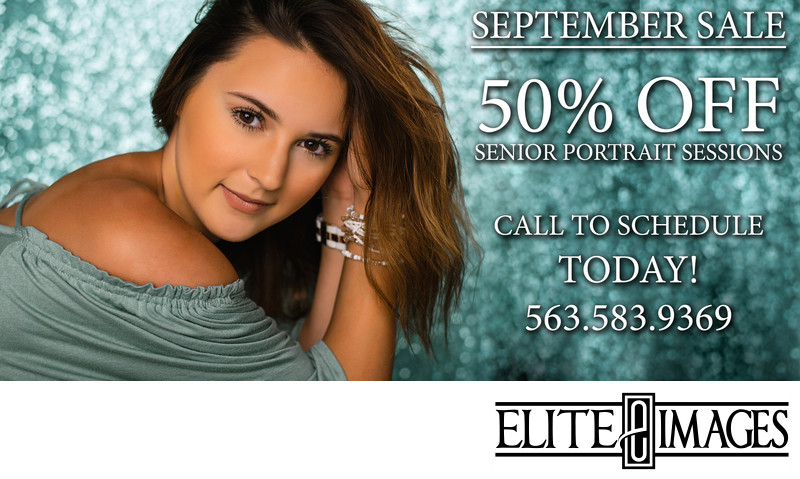 Get 50% OFF Senior Portrait Sessions When You Schedule In SEPTEMBER!
September means fall has finally arrived! Yearbook deadlines will be here before you know it so don't wait to get your Senior Portraits in! SAVE 50% on your Senior Portrait Session when you call to schedule NOW through September 30th. Spots are filling up quickly, so don't wait!
Ready to take advantage of this special offer? Or have a few questions first? Fill out the form below and we'll be in contact with more information! Or give us a call at 563.583.9369 and we'd be happy to help!
CONTACT US
*Special offer not available for "Your Senior Story" sessions
*Retainer due at time of scheduling.