3 Secrets to Photographing Family Portraits with Young Children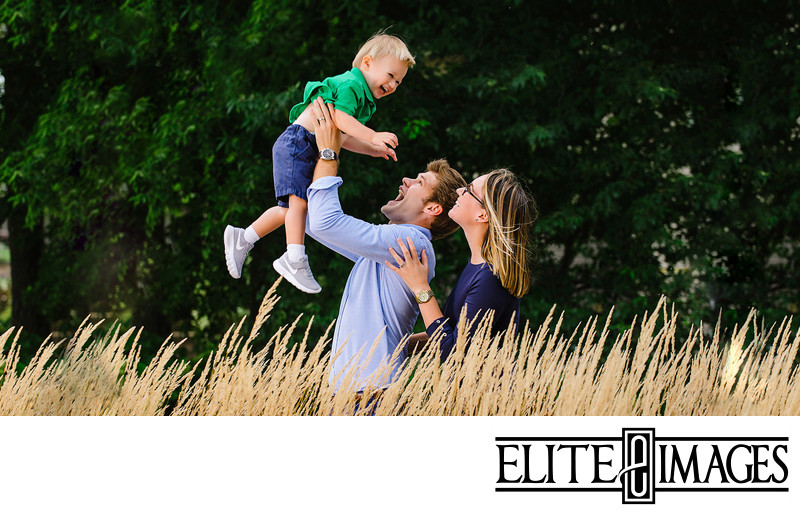 Family Portraits can be overwhelming, especially if you have young children! Sometimes it can seem like it's impossible to get a good photo of your kids... but there's a few simple tricks that can make the experience go smoothly.
Appease the Beast
To quote the mother of a toddler, "Sometimes they act like such a little monster... you just have to love them anyway and learn how to appease the beast." Now it doesn't mean spoiling your kid or give them everything they want every time they throw a temper tantrum... it means knowing what makes your child cranky and working around that so they can be their best selves.
All it takes is a little planning ahead. First, keep in mind what time of day your child is most likely to be in a good mood. For example, if you know they're always happy and energetic right after their afternoon nap, that's a great time to schedule your Family Portraits. Another good thing to plan for is to have snacks on hand to prevent them from getting "hangry."
If you have very small children, be sure to also bring along one or two of their favorite toys, especially if it makes noise or is interesting to look at. These are great for giving your child something to focus on and the photographer can use the toys to draw their attention to the camera.
Take a Break
Despite all of your best efforts to plan ahead and "appease the beast," sometimes getting their photo taken can still be overwhelming for young kids. If they start getting fussy or uncooperative half-way through, it's perfectly fine to ask for a short break. Take five minutes to let them have a snack, run around, play--whatever they need to recoup. After a short breather, they're more likely to get back into it and you can capture a few more great family portraits. And chances are you'll feel better after a little break, too!
Don't Stress Out
Alright... this one is a little easier said than done. But the less stressed out you are, the more relaxed your children will be as well. Part of this is just letting your children be themselves. Remind yourself that it's okay if they aren't sitting perfectly still with a smile the whole time. In fact, they shouldn't be! The best family portraits are the ones where everyone is being themselves and enjoying each other. So feel free to let loose a little! This si how we capture genuine moments between you and your children.
NEXT: 5 Reasons Why Your Smartphone Pictures Look Terrible
PREVIOUS: Choosing the Perfect Yearbook Photo Without Losing Your Mind