4 Things that Can Go Wrong with Senior Portraits and How to Prevent Them From Happening to You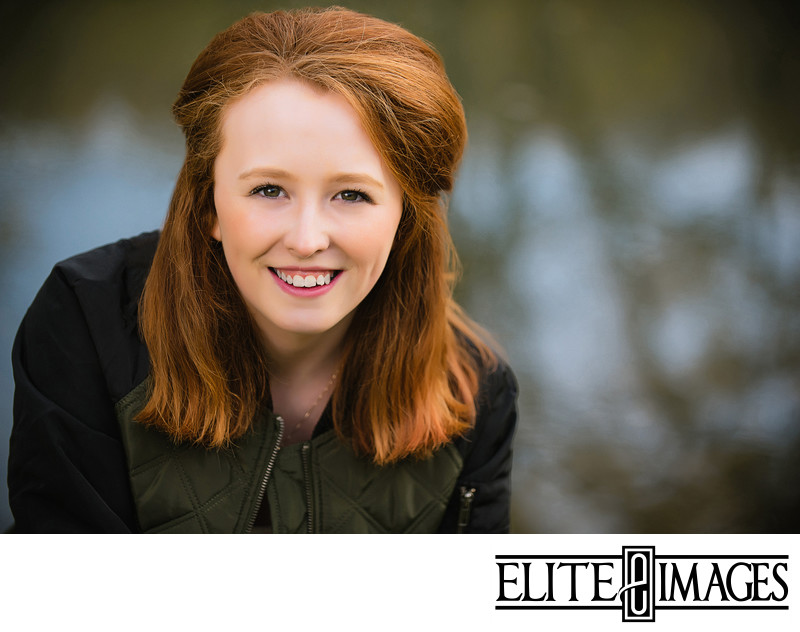 Your senior year is going to be AMAZING! And so should your Senior Portraits. Your portraits express who you are and tell your story so they shouldn't be anything short of awesome!
But there's a lot that can go wrong... but don't worry! You can prevent common mistakes before you even arrive at the studio.
Our Dubuque photographer has taken hundred's of seniors' portraits, and these are just a few of the things he's noticed that make a difference. Keep these in mind when you're searching for the right photographer and even when you're getting ready for the photoshoot itself.
Let's get started! Here are 4 common senior portrait mistakes and how to prevent them:
An Important Part of Your Story Got Left Out
Your Senior Portraits should showcase all of the most important aspects of you! Your interests, your personality, your story... all of that should be expressed through your images.
But there are so many amazing aspects of who you are, what if something gets left out?! You don't want to look through your senior portraits and realize that you forgot an important piece. The best way to make sure this doesn't happen is to do a little planning ahead. Start by asking yourself a few questions...
What are your favorite activities / interests?
What do you do in your free time?
How would you describe your personal style?
What words best fit your personality?
Where are some of your favorite places to go / what locations mean a lot to you?
What are the most important parts of your story?
Questions likes these can help you brainstorm some ideas of things you want to include in your senior portraits. Make a list of it all and talk to your photographer about what you have in mind. Having a conversation with the photographer ahead of time will make sure you're both on the same page and nothing will get left out.
You Don't Like Your Hair
Some times you just have bad hair days... but you don't your photoshoot to be one of them! To make sure your hair looks flawless in your senior portraits, we recommend going with a full-bodied style. Waves or curls work really well. The texture shows up amazing in images and reflects the light beautifully. Plus, your hair will naturally flatten as the photoshoot goes on, so starting with some volume will help make sure it's looking on point till the end!
Some seniors even like to have their hair and make up professionally done for their photoshoot. Having an expert touch can really make sure that your hair is picture perfect.
Whether you go get your hair done or you'd rather do it yourself, bringing a friend along to your photoshoot is a great way to make sure your style is maintained throughout the entire day. A friend who can help you with touch ups and keep an eye on your hair and clothes isn't just a good idea for keeping you looking your best... it's a lot of fun! A friend that you can joke around with and makes you comfortable will help keep you relaxed and confident during your photoshoot. Confidence and a natural smile makes you look better than any hairdo!
Terrible Lighting
So this might sound super obvious, but if the lighting in terrible, the picture probably will be, too. You could look completely washed out or the whole image could be dark and dingy... neither of those are a good look. When looking for a photographer, make sure that they use professional lighting. This will help guarantee that your portraits will be consistently beautiful.
Professional lighting also means that you have more options for where you want to go for your portraits and when. If a photographer relies solely on natural light, the results can be fairly uneven because the weather needs to be cooperating... which it rarely does! Professional light means that, even if there is shade or clouds, you images will still be bright and clear!
Your Portrait Doesn't Meet Yearbook Requirements
It can feel like a nightmare when you have so many senior portraits you absolutely love, but they all get rejected by the yearbook just because they don't meet the requirements. So find out what the picture requirements are ahead of time to be safe!
Every school is a little different. Some schools want only vertical images, some request a head and shoulders crop, some won't allow any props... find out what qualifications are specific to your school. That way, you can be sure to take at least one senior portrait that checks all of the boxes.
Some photographers, like Elite Images, have a list of what the Dubuque area schools require for yearbook already, so we can help make sure you get an image that works. But it's still a good idea to familiarize yourself with what your yearbook images needs to be so you can plan accordingly.
With some planning ahead, bringing a friend, and a little research... your senior portraits are going to be amazing!
Next Blog: Little Distractions that can Ruin Your Look
Previous Blog: Get Ready... Senior Portrait Season is Almost Here!
You might also be interested in...