5 Tricks to Look Better in Photographs in 30 Seconds or Less!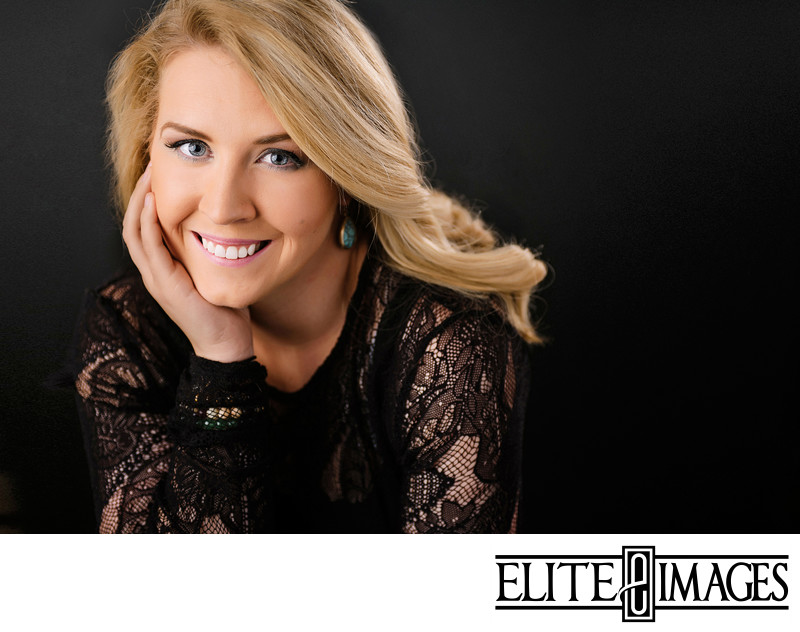 We've all been there... you're with a group of people--maybe it's a party with friends, or a family reunion--and you hear the inevitable, "Let's get a picture!" If your first reaction is to cringe, groan, or sneak away quietly because you hate being in front of the camera... we understand! As professional photographers in Dubuque, we know exactly how much some people dread having their picture taken. Lucky for you, we also know exactly how to help you look your best! So what can you do when someone takes out their phone, ready for a picture, and you have no time to prepare? Here's our 5 Tricks to Look Better in Photographs in 30 Seconds or Less!
Trick #1: Do a Quick Hair Check
Even if there isn't a mirror in sight and you don't have enough time to run to go find one, you know when your hair feels right or not. Do a quick check to make sure that your hair feels right. This could be running a hand through your hair, smoothing down the sides, giving it a quick fluff to add some volume--anything that feels natural. Don't overthink it! Whether you're aware of it or not, you probably already know your hair's "quick fix" routine by heart. So whether it's a simple comb-through with your fingers or a quick shake, giving your hair once-over will help you look fresher in just a few seconds!
Trick #2: Lick Your Teeth
You're probably in the habit of doing this anyway, but it's a good step to keep in mind, especially if you had recently eaten. Just run your tongue over the front of your teeth a couple times to make sure that you don't feel anything stuck in them. This will also prevent the dreaded "lipstick stain" look, too!
Trick #3: Perfect the Natural Smile
This trick has two parts. First, pay attention to your eyes. You don't want to hold your eyes open too wide, but you also don't want to be too squinty. The trick is to just bring up your bottom lids just slightly--otherwise known as "smiling with your eyes." This makes a smile look more genuine.
Second, save your smile until right before the photo is taken. Forget saying "cheese" and trying to hold your smile until the photographer is ready. Instead, relax your face and only smile until right before the photo is taken. This helps your grin look natural and prevents it from looking stale or forced.
| | |
| --- | --- |
| Before | After |
Trick #4: Push Your Head Forward
Worried about a double chin? Not with this trick! It's super simple. Just stick your chin out and then tilt it down slightly. This will bring your whole head forward, stretching your neck out a little, accentuating your jawline and minimizing your double chin! Sure, it might feel weird, but practice a few times in a mirror to get it right. So the next time you're facing the camera, you know exactly what to do!
Trick #5: Turn Slightly Away
This is an old red-carpet trick that works wonders! Avoid standing straight onto the camera and instead, rotate your body away slightly. Then shift your weight to your back leg. Standing like this will instantly help you look slimmer.
| | |
| --- | --- |
| Before | After |
Additional Resources:
Previous: 4 Ways to Use Your Professional Headshot