Lights, Camera... and Colorful Senior Pictures!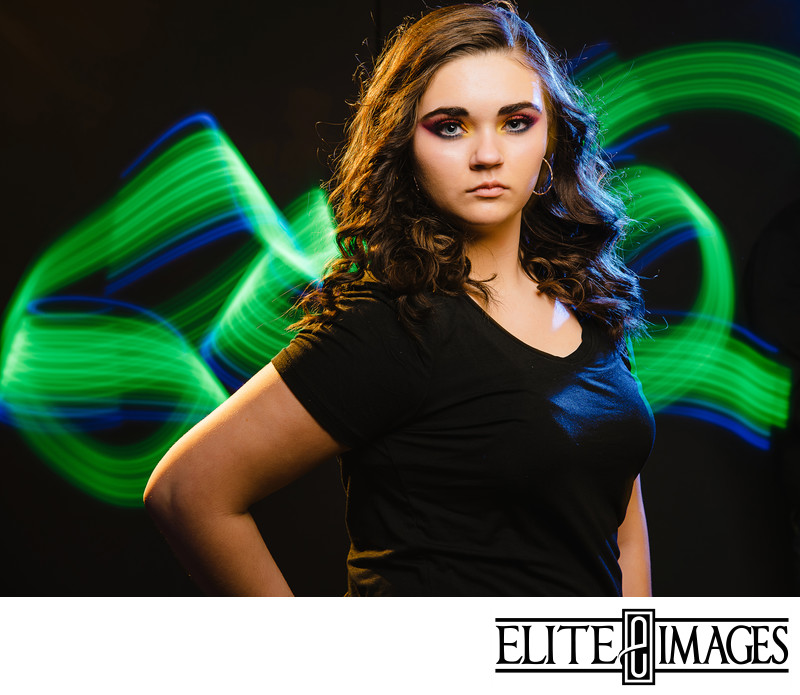 Welcome to Part 2 of our Class of 2020 Elite Senior Squad Color Pop Event! We had so much fun creating colored "shadows" by using separate Red, Blue, and Green lights during Part 1 of our event. No photoshop... all science! Check our Color Pop Event Part 1 here!
For Part Two of our Color Pop Event, we started out with all of our Senior Squad members getting a colorful makeover by Hillary with Embrace Salon. Hillary is an amazing professional hair and makeup stylist and she gave the Squad some amazing looks! As one of the best photographers in Dubuque, we love having a professional stylist right next door to help out with fun photoshoots like this one!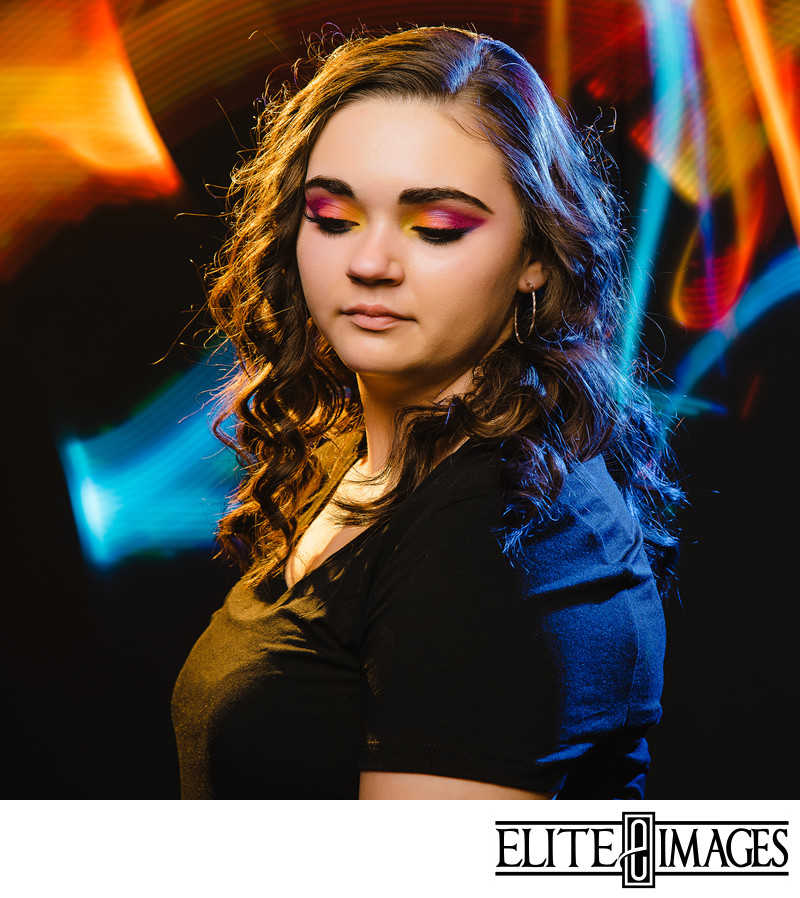 After everyone got glammed up, it was time for photography fun!
Now, when you first look at the photographs, it certainly looks like a photoshop effect, right? Well, it's actually some fun photography tricks with colored lights! There's a couple different parts that all have to work together to make these portraits possible.
First, we get the model in place. We figure out where she's standing, how she's posing and get the camera focused on the right spot.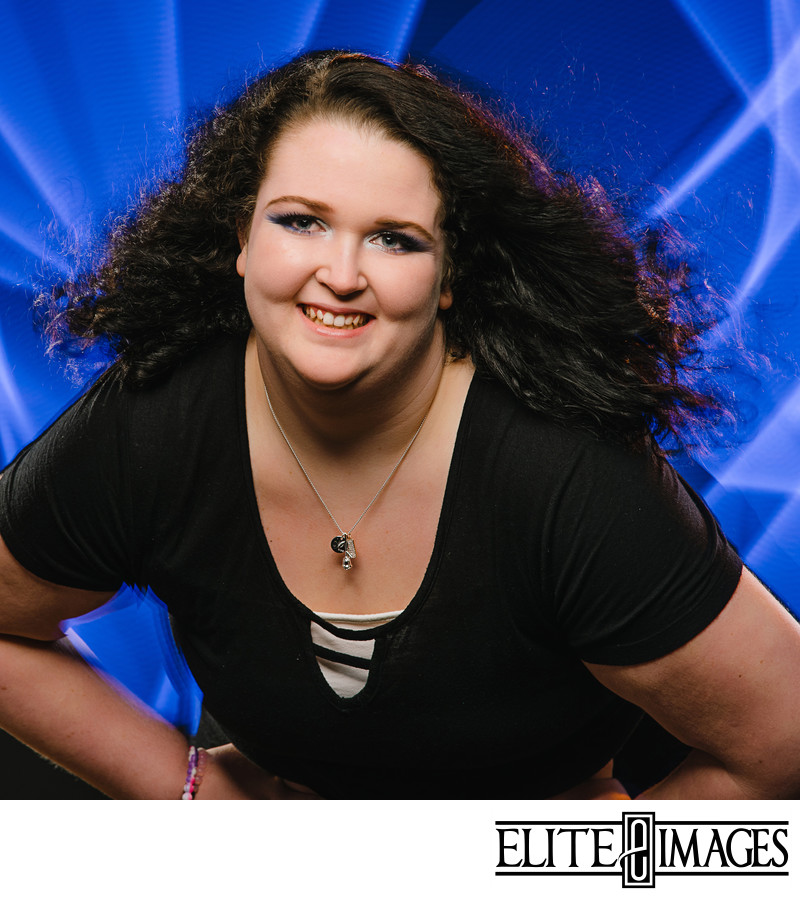 Then we set the camera for a long exposure. This means the camera has a slow shutter speed, allowing light to enter the camera over a few seconds rather than the split second of a typical picture. This allows us to capture the movement of light. If you've over seen those 4th of July pictures of people creating drawings in the air using sparklers, those portraits were captured with a long exposure. It's all the same concept!
Then it's lights out!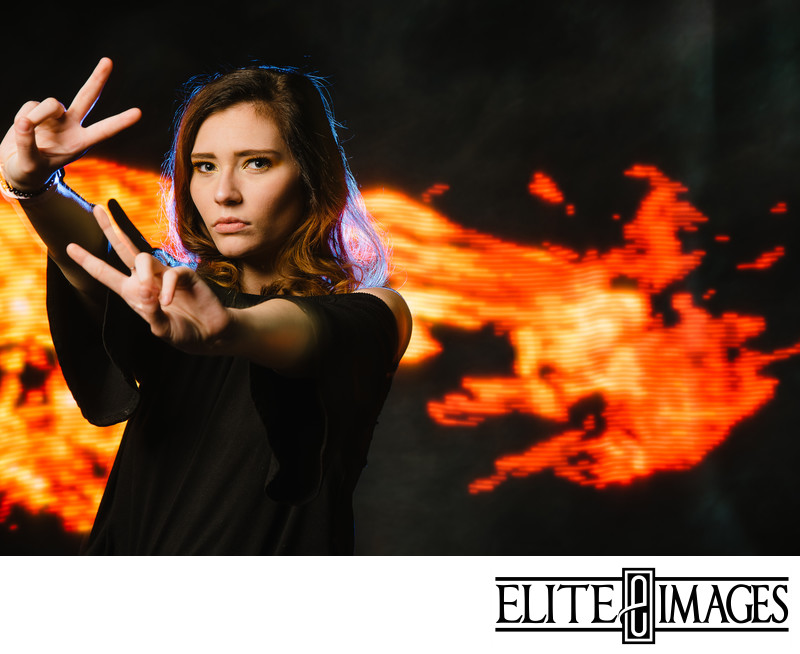 For this photoshoot, it's extremely important to have the room as dark as possible. For us, this meant we had to set up a few extra boards in the photography studio to block some of the sunlight coming in from the windows. Keeping the room dark makes the background black and ensures that there won't be any unwanted light messing with the picture. Especially with a slow shutter speed, it can be easy to overexpose and image, and nobody wants to look like a ghost!
With everything set up, all of the pieces in place, and the overhead lights turned off, it's show time!
When we click the camera, we have our usual flash that fires, briefly illuminating the model. This is how she looks well light and in focus in the foreground. Then, in the background, another person waves a light want, creating all of the bright colors and patterns in the background.
And voilá! A bright, colorful, senior picture totally created WITHOUT photoshop! Pretty sweet, huh?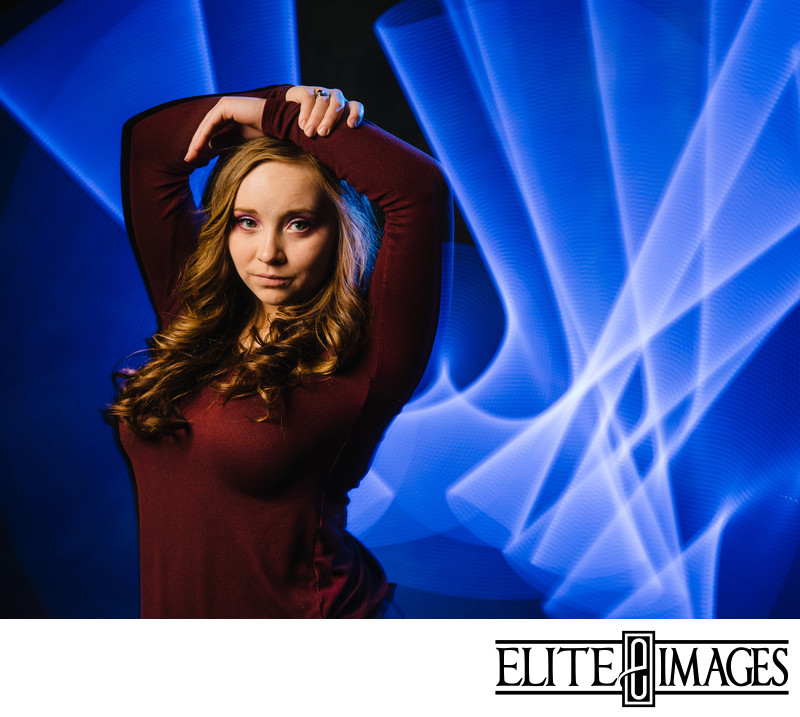 PREVIOUS: Which Season is the Best for Senior Pictures in Dubuque?