Which Season is the Best for Senior Pictures in Dubuque?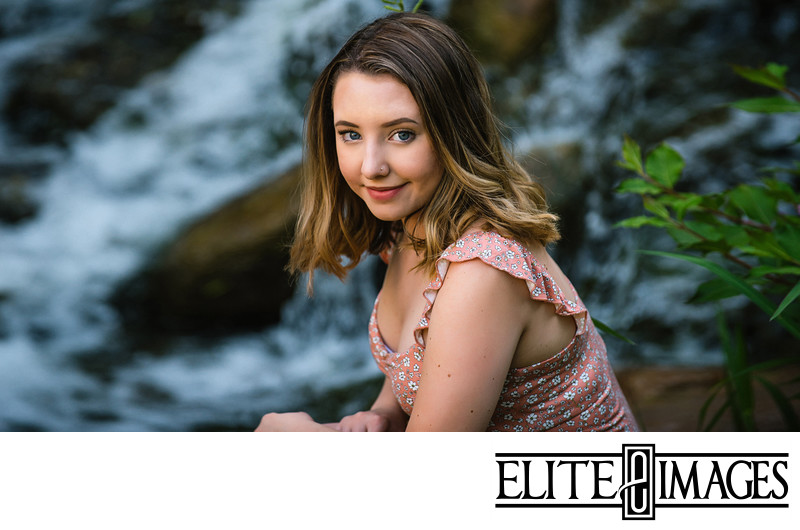 If you live in Dubuque--or anywhere in the midwest for that matter--you're probably all too familiar with the crazy seasons we can have. From blazing hot summers to below freezing winters... we have it all! So when you're trying to figure out which season is the best for senior pictures in Dubuque, it can be tricky to figure out the perfect time. So we broke down each season in to some easy pros and cons to help you figure out which season you want to be photographed in!
Note: We'll just be talking about each season's pros and cons for outdoor senior portraits only. Since indoor portraits are, obviously, indoor, you don't really have to worry about the time of year very much. Your indoor portraits will look great no matter the weather!
---
Spring


When:
Late April / May / early June of your Junior year.
Pros:
Not too cold, not too hot... just right!
Bright colors! (Flowers, green grass, trees, etc.)
Easy scheduling
Cons:
It feels early for senior pictures.
Rainy days.
Conclusion:
Hands down, this is our most recommended season! If you want our professional photographers opinion, spring is the best time for outdoor senior portraits. The weather is the perfect temperature! You won't be sweating uncomfortably in front of the camera nor will you be getting frostbite.
And everything is so bright and colorful! Later in the summer things can start to look dry and burnt out by the heat and the sun. But in spring, everything is fresh and green! Plus all of the flowers are beginning to bloom so that's an extra level of color!
It's also really easy to schedule in the springtime--you don't have to schedule around summer vacations or a summer work schedule. Plus, you'll be getting in ahead of the game! There's a lot less stress having your pictures taken early than there is if you procrastinate.
The downside is, of course, the gloomy, rainy days. This can mean having a change of plans, but that usually isn't much a problem. Rescheduling for a better day is usually pretty easy in the spring. The other downside is you might not feel quite like a senior yet. We understand that it's still your Junior year, but we promise you'll be feeling like a senior in no-time! And it's never too early to get your awesome pictures taken!
---
Summer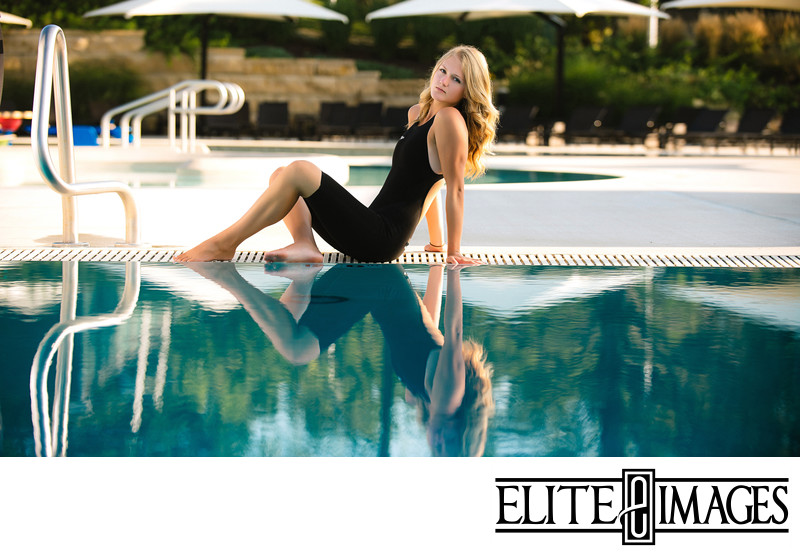 When:
Late June / July / August between your Junior and Senior year.
Pros:
Extra outdoor options (such as pool photoshoots, lakes, the county fair, etc.)
Plenty of sunshine
During summer break
Cons:
It's HOT!!
Not as easy to schedule
Conclusion:
If you can handle the heat, you can get a variety of summer looks. Summer lets you go to locations and wear outfits you might not get to any other time of year. Photoshoots at the Mississippi River, by the pool, around your favorite pond can be super fun during the summer! Plus, there are plenty of sunny days and lots of beautiful foliage to go around!
The high temperatures can be a pain though. Nobody likes to feel sweaty. And nobody wants to look like they just ran a marathon on camera. But wearing lightweight clothing and drinking plenty of water can help you keep cool and looking fresh!
This is also the most popular time for seniors to have their photos taken. This means it might be a little more difficult for you to get the day and time you wanted, but if you schedule in advance, you're more likely to get your preferred date.
---
Fall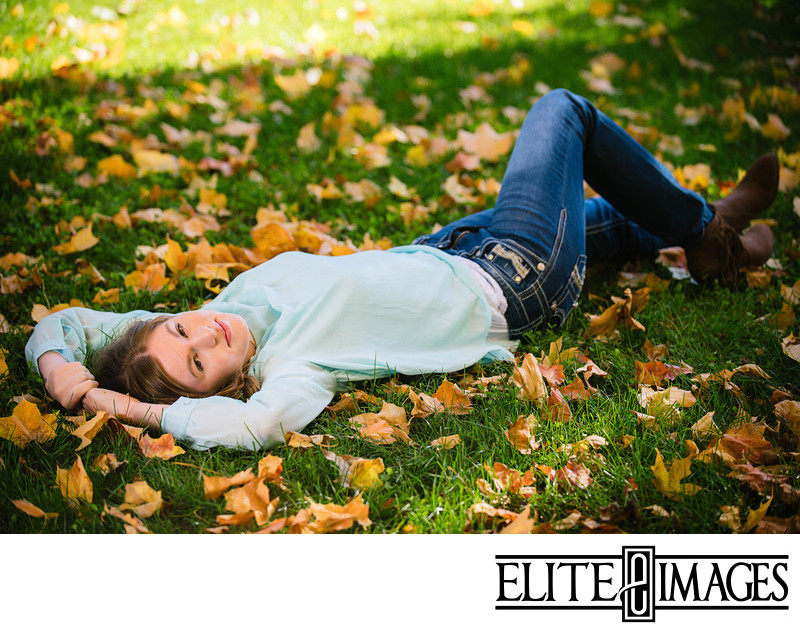 When:
September / October / early November of your Senior Year
Pros:
Gorgeous fall colors
Cool sweater weather
Cons:
Rush to meet yearbook deadlines
Conclusion:
Autumn is a favorite and creates a beautiful aesthetic, but you may have to hurry to meet deadlines! There's nothing quite like Fall colors! All of the red, orange and yellow in the trees... not to mention the fallen leaves!--are just down right beautiful! Plus, who doesn't love wearing big, cozy sweaters! Autumn definitely brings a gorgeous aesthetic for Senior Portraits! Mid-October is the prime time for all of that Fall goodness!
However, most schools require you to have your yearbook photo turned in by the end of November. Depending on when your school's yearbook deadline, waiting until Fall for having your senior portraits taken might mean rushing to get your picture in on time!
---
Winter


When:
January / February of your Junior (or Senior) year.
Pros:
Winter wonderland and snow pictures
Cons:
It's COLD!!
Have time it with snowfalls
Conclusion:
Winter photoshoots are magical--but difficult! Ah winter... one day you're loving the magic of a fresh snowfall, the next you're cursing because your car won't start because of the cold. When we can get it right, winter photoshoots are BEAUTIFUL! But timing is tricky...
To pull off a great winter photoshoot, it needs to happen right after a fresh snowfall. Snow on the ground starts looking dirty and the snow in the trees gets blown off of the branches pretty quickly... so there's really only a couple day window to achieve the best winter look. This means planning is nearly impossible. You just have to wait for the perfect snowfall and jump on the opportunity.
Also, because it's in the middle of the school year, there's the question of whether you do the photoshoot during your Junior of Senior year. Because yearbook deadlines would have passed long ago, we don't recommend waiting until your senior year. So it might seem weird getting your photos taken so early, but if you're really wanting winter pictures, we suggest making plans for in during your Junior year.
If that's something you're into, consider joining the Elite Senior Squad! The Squad is an exclusive group of students who get to have their photos taken over several photoshoots and a couple seasons! We get started in winter, photographing some beautiful snowy portraits and continue to have small, fun photoshoots throughout the spring and early summer. That way you get a HUGE range of looks to choose from!
NEXT: Lights... Camera... Colorful Senior Portraits!
PREVIOUS: A Look at Some of Our Best Outdoor Senior Portraits