Senior Portraits With a Pop of Color
Each year our Senior Squad gets to participate in exclusive events and photoshoots just for them. These aren't your usual Dubuque Senior Portraits! Each Senior Squad events has a unique theme for some fun and quirky portraits that they might not get otherwise. This year, our Class of 2020 Elite Senior Squad got senior portraits with a pop of color at our Color Pop event.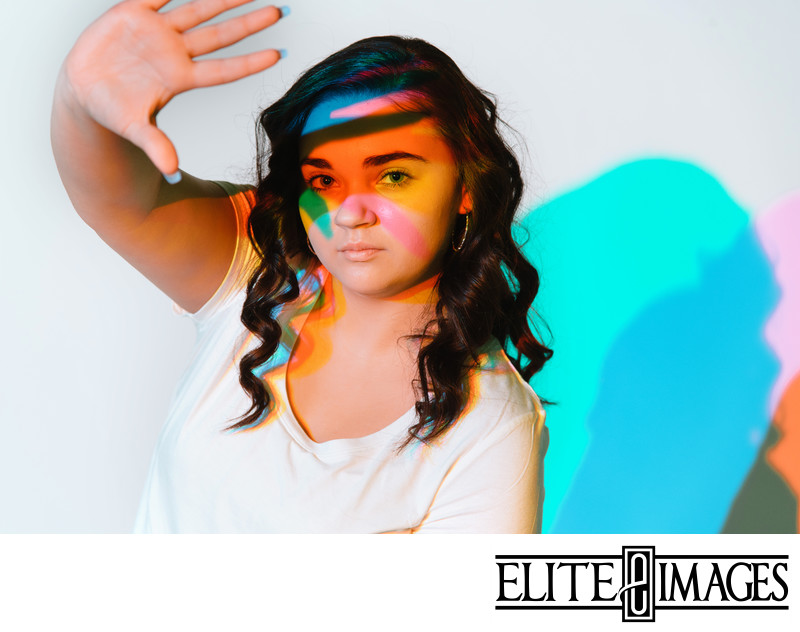 How does it work?
Nope, it's not photoshop... it's SCIENCE! As you probably learned in class at some point... white light actually consists of red, blue, and green light. When combined, you get natural colors and black shadows... just how you're use to seeing. So what happens when you separate out the colors and use individual red, blue, and green lights?
Well...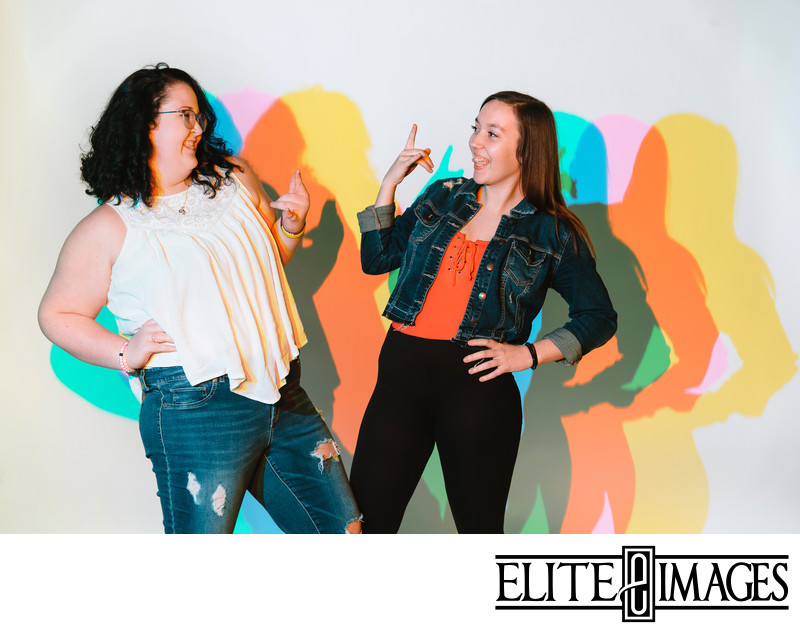 The colors combine to create white light and illuminate the subject like normal. BUT... because each colored light is separate from the others and set up in a slightly different angle, the "shadows" get divided into cyan, magenta, and yellow. That's because for each color created, the model is only blocking the light from one light at a time.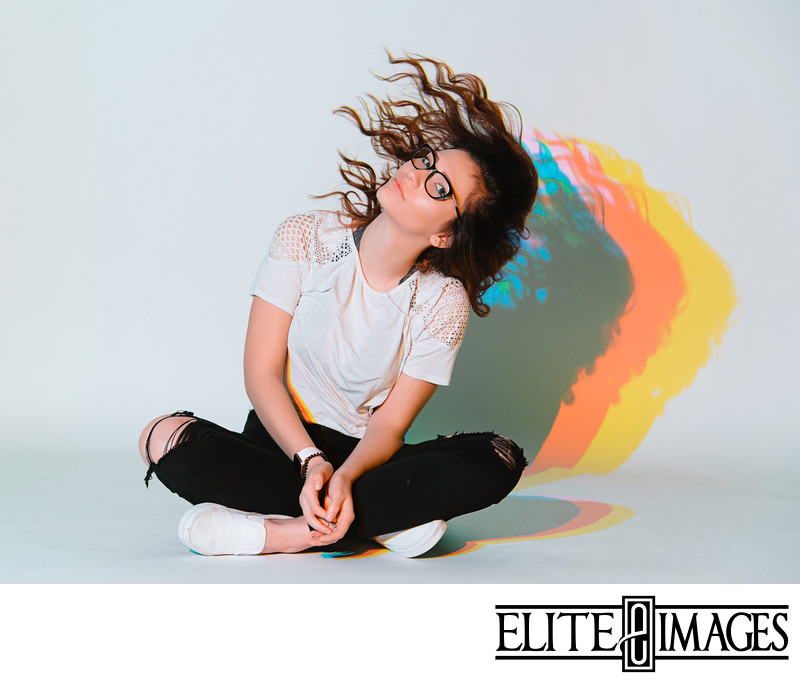 To better explain, know that different pairs of Red, Blue, and Green light make different colors.
Red + Blue = Magenta
Green + Blue = Cyan
Red + Green = Yellow
So, the cyan colored "shadow" is made because the model is only blocking light from the Red light while the yellow "shadow" is created from blocking only the blue light, and so on. So all of the white and natural looking colors are created from all three lights hitting, the colored "shadows" are cast from the model blocking one of the lights in that area, and the dark grey shadow is the area where all three lights are blocked.
Pretty cool, huh? Awesome things happen when science meets photography!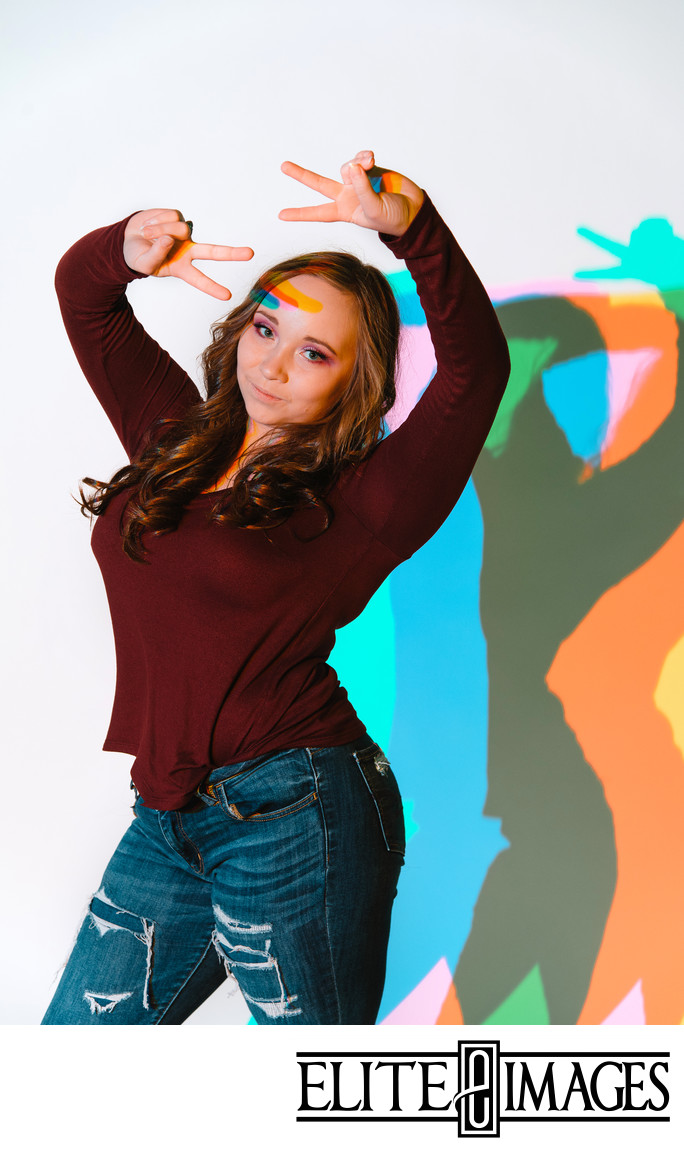 Click Here to Learn About How to Get an
Awesome Senior Portrait Experience!
NEXT: How to Get Multiple Professional Headshot Looks
PREVIOUS: 5 Tricks to Look Better in Photos in 30 Seconds or Less