Join the Class of 2021 Senior Squad!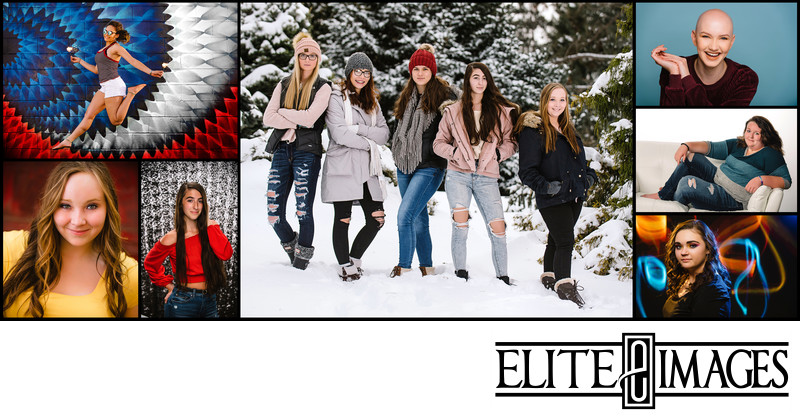 Meet new people, have fun with your friends, and get the Best Senior Portraits in Dubuque!
Okay... So What is The Senior Squad?
The Elite Images Senior Squad is an exclusive group of students who aren't afraid to have fun and show off who they are! By joining The Senior Squad, you'll team up with other area seniors to represent the Class of 2021 and get a one-of-a-kind Senior Portrait Experience!
But I'm Just a Junior... And I Wasn't Planning on Senior Pictures Until The Summer...
Yeah, we get it... it might feel really early to think about your senior portraits. But here's the secret... you still get your very own senior portrait session in the summer! As part of the Senior Squad, you'll get to participate in a bunch of fun photoshoots throughout the winter and spring, and you'll still get your own session in the summer. You're just getting in ahead of the game and you'll get WAY more photos to choose from than all the other seniors!
Do I Have What It Takes?
The answer to this one is easy... YES!! We'll teach you everything you need to know for taking fabulous portraits! From what to wear to how to pose, we'll guide you every step of the way so you can be relaxed and confident in front of the camera. All you need to worry about is bringing your fun-loving attitude and unique personality!
What Else Is There?
By joining the Elite Senior Squad you also receive:
- FREE Senior Portrait Session in the Summer
- FREE optional Friends photoshoot
- Access to exclusive squad only events and opportunities
- Professional hair and makeup styling
- Huge discounts
- and MORE!!
You'll also be featured on Elite Image's social media such as Instagram, Facebook, and the Elite Images' website!
I Want In! How Do I Sign Up?
We only accept a small number of students from each school, so the earlier you apply, the better! Fill out the form below and we'll be in contact to set up an in-person meeting!