Every Senior has a Story...
Every Senior Has a Story...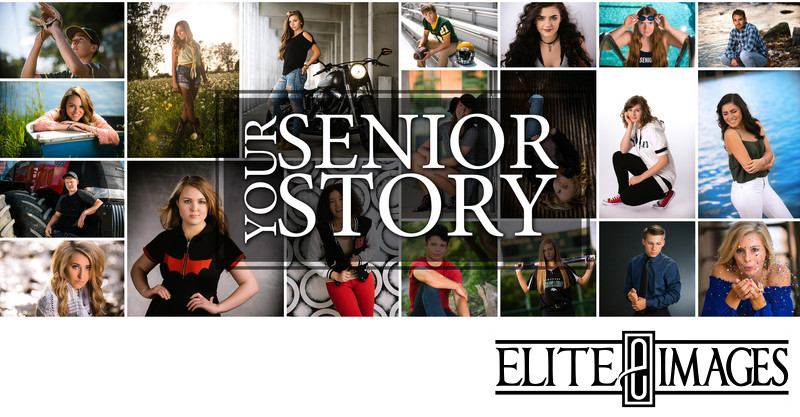 Every senior has a story... and yours is going to be EPIC! But forget the selfies... you deserve a personalized senior portrait experience that's as awesome as you are!
Your Senior Story by Elite Images features a tailored photography session focused on your interests and personality. Professional hair and make up is included so you can feel like a model! With all of your beautiful images, we then design a custom, hardcover 8x8 Artbook to tell your whole story!
So whether you're an all-star athlete, a world traveler, a free spirit, a farm kid, an outdoors explorer, an artist, a dancer, a fashion guru, a musician... whatever makes your story unique, your senior portraits will show off every side of who you are!
What It's Like to Tell Your Story Through Senior Portraits...


Explore Stories...
Take your story everywhere you go! Your Senior Story comes with a mobile app so you can keep your Artbook right on your phone! The app contains the same spreads, layouts, and images included in your book. Check out some examples of other seniors' story apps.


LEARN MORE...
Your story is so important! Learn how you can make it come to life with Your Senior Story session and Artbook. We put together a Digital Magazine that including everything that makes our customized books so awesome, some inspiration to help you find the sides of your story you most want to tell, and pricing and session information. Sign up below and we'll send you a copy of the Digital Magazine so you can get on your way to making your story EPIC!
Every Senior Has a Story... What's YOURS?